Camp Cocoon
Our weekend bereavement camp for kids will be held Aug. 4-6, 2023, in
beautiful Tallulah Falls, Ga. For more information, to register, or volunteer,
follow the link.
Daily Devotions: 31 Days of Prayer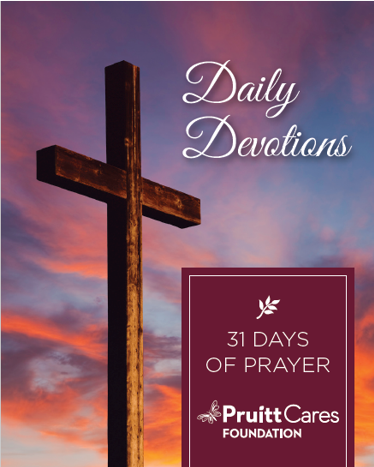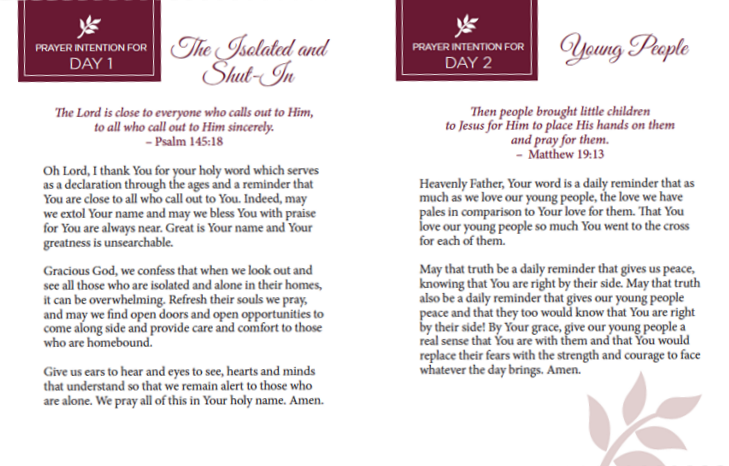 Written by Dr. Dave Lescalleet, Director of Chaplaincy for PruittHealth and Executive Director of the PruittCares Foundation, this devotional volume is meant to be used as a help and comfort during daily meditation. It's a wonderful tool for your own prayer journey and makes a great gift.
Price: $15 for 1 booklet (includes shipping and handling)
Please note: to ship booklets, mailing address must match billing address on credit card.
For bulk purchases, or other questions, please contact the PruittCares Foundation directly at PruittCaresFoundation@pruitthealth.com.
Thank you for your support of the PruittCares Foundation through your purchase of this book.