GivingTuesday
Tuesday, November 28, is GivingTuesday – a super-charged day of global philanthropy that kicks off the Christmas Season. Join the generosity movement! Donate in support of the PruittCares Foundation on (or before) GivingTuesday, November 28, 2023.
Daily Devotions: 31 Days of Prayer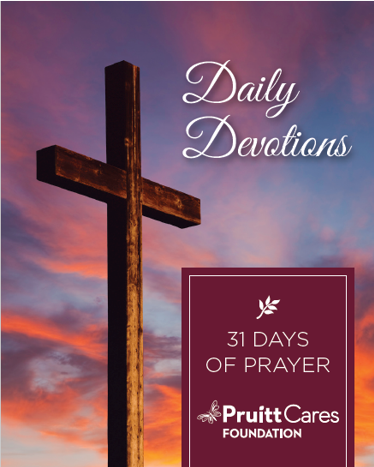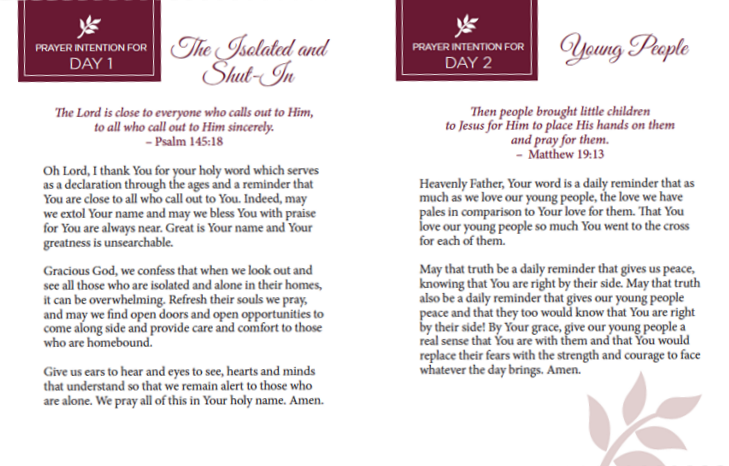 Written by Dr. Dave Lescalleet, Director of Chaplaincy for PruittHealth and Executive Director of the PruittCares Foundation, this devotional volume is meant to be used as a help and comfort during daily meditation. It's a wonderful tool for your own prayer journey and makes a great gift.
Price: $15 for 1 booklet (includes shipping and handling)
Please note: to ship booklets, mailing address must match billing address on credit card.
For bulk purchases, or other questions, please contact the PruittCares Foundation directly at PruittCaresFoundation@pruitthealth.com.
Thank you for your support of the PruittCares Foundation through your purchase of this book.